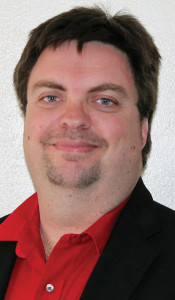 Lee Pulaski
President, Shawano Area Writers

Lee Pulaski grew up in the dry heat of Arizona in a small town called Chino Valley. Lee has always enjoyed writing, although it took some time for him to develop the courage to get his work into the public eye.
Lee also has a love affair with the theatre, starting to write plays in high school before moving to full-length novels in recent years. In his junior year, one of those plays, Murder on the Boardwalk, was selected for production. Although it was never published, Lee received royalties for the play, which has kept him writing ever since.
Ironically, a dry spell in Lee's creative juices in 2006 prompted him to take a vacation in Wisconsin with family. Getting into a new environment and seeing the beauty of the fall colors is what inspired Lee to write his first novel, The Colors of Love and Autumn, which was first published as an e-book in September 2008 through Torquere Press.
Lee enjoys photography when he is not writing—and sometimes even while he is. He tries to get outdoors whenever he can to take photos. Having learned how to read at age 3 1/2, Lee also loves to read as often as possible, enjoying mysteries mostly, although he'll read any good story.
Lee currently lives in Shawano, Wisconsin.
Lee's published books:
The Colors of Love and Autumn (September 2008)
A Cure For Hunger (October 2009)
The Second Season (April 2010)
Songs of Seduction (November 2010)
A Cure For Hunger II: Howl of the Wendigo (September 2011)
A Cure For Hunger III: Darkling in Abeyance (October 2011)
An Eagle River Christmas (October 2012)
As American as Apple Pie (November 2013)
Death by Order of the Queen (August 2014)
Murder at the Teddy Bears Picnic (May 2015)
Bittersweet in the Shadows (August 2015)
When Beef Jerky Met Cherries Jubilee (February 2016)
Sleigh Bells and Slain Belles (October 2016)
Creampuff of the County (July 2017)
Full details on Lee's published works can be found at www.leepulaski.com. His blog can be found at leepulaski.wordpress.com.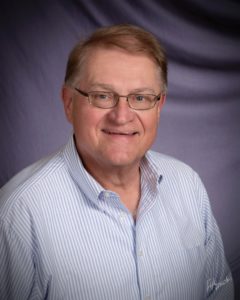 Terry C. Misfeldt
Vice President, Shawano Area Writers
Author | Writer | Editor | Publisher | Developmental Editor | Blogger | Journalist | Photographer
As owner of Brand Irons (www.brandirons.com), a business and marketing consulting firm in Green Bay, Terry has posted more than 50 blogs on small business marketing. He wrote and published The Small Business Owner's Guide to Marketing.
Terry edited and compiled the Shawano Area Writers 50th Anniversary Anthology that is available through Amazon.
An article about his mother, a kindergarten teacher, was published in Threshing Rings and Chalkboard Lessons. He is converting his grandmother's journals from hand-written notes into digital files, along with images and related national and international news. He keeps a daily journal and is writing an autobiography and a novel about a woman who survives a grizzly bear attack.
Other projects include serving as developmental editor for Tom Girolamo's landscaping book, Your Eco-Friendly Yard, and providing historical fiction author Jeff Shaara with background research for one book in his series on World War II, No Less Than Victory.
Terry has been a contributing writer for Company magazine and published articles for eZine articles. He has also written business and marketing-related articles for Marketplace (no longer in print), Winnebago B-2-B (now New North B-2-B), and Insight magazines. He manages three additional blogs and several websites for himself and clients. He was a contributing author for Dr. Ivan Misner's book, Masters of Success.
Terry published Future magazine for the United States Junior Chamber of Commerce (U.S. Jaycees) and served as director of publications. Prior to joining the U.S. Junior Chamber and Future magazine, Terry was a photojournalist with a weekly newspaper in central Wisconsin. He is the father of three and grandfather of four. He and his wife have lived in Green Bay since 1990 and you can reach him at coach@brandirons.com.
John J. Mutter Jr.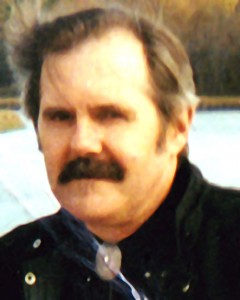 Treasurer, Shawano Area Writers
John Mutter Jr. is a storyteller and world traveler with experience in being an activist, environmentalist, historian, speaker, outdoorsman and a pack rat. He reads different types of books to broaden his knowledge.
During his traveling days in the U.S. Navy and Merchant Marines, he was aboard ships that traveled four of the world's five oceans and four of the five Great Lakes. In his life at sea, he set foot on Spain, France, Italy, Greece, Philippines, South Vietnam, Thailand, Japan, South Korea, England, Wales, Newfoundland, New Zealand and Antarctica. He also visited the islands of Oahu, Midway, Guam, Okinawa, Diego Garcia, Kwajalein, Sicily and Sardinia.
In 1980, the Rhinelander School of Arts lured him into a week-long creative writing course, and after 30+ years, it remains the most interesting week of his life. He has logged over 115 writing credits in newspapers, magazines, newsletters and historical journals. Even though 434 rejection slips have arrived in the mail, some positive mail has produced nine writing awards, including the 1990s Mel Ellis/Dion Henderson Outdoor Writing Award from the Council for Wisconsin Writers.
He has self-published two books: To Slay a Giant, the fight to protect the Wolf River from the proposed Crandon copper mine, and Out in the Country, 33 short stories about nature and rural living.
John also has a collection of 33 short fiction stories entitled The Sinuous Path of Life and his autobiography, No Time To Count, that he recently published. He has written several small biographies of people and will do these when he has time. Currently, he is working on a book about Split Rock, Wisconsin, which will be donated to the Shawano County Historical Society.
John and his wife, Karen, live on an 80-acre farmstead in rural Shawano County that was purchased in 1966. They share their home with a 14-pound Yorkshire Terrier dog named Barney.
John can be reached at 715-524-4520 or jjmutter@athenet.net.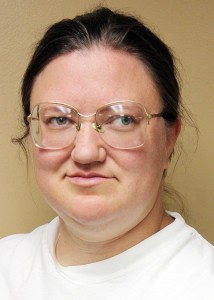 Wendy Goerl
Secretary, Shawano Area Writers

Wendy Goerl self-published a poetry chapbook, Fantasms of Freedom, in 2009. She is working on a series of instructional books dedicated to potholder-size and smaller looms, and she keeps several science fiction works of various lengths in progress at any given time.
In addition to compositions of words, she also composes images in pencil, charcoal, acrylic paint and photography, some of which find their way into her written works.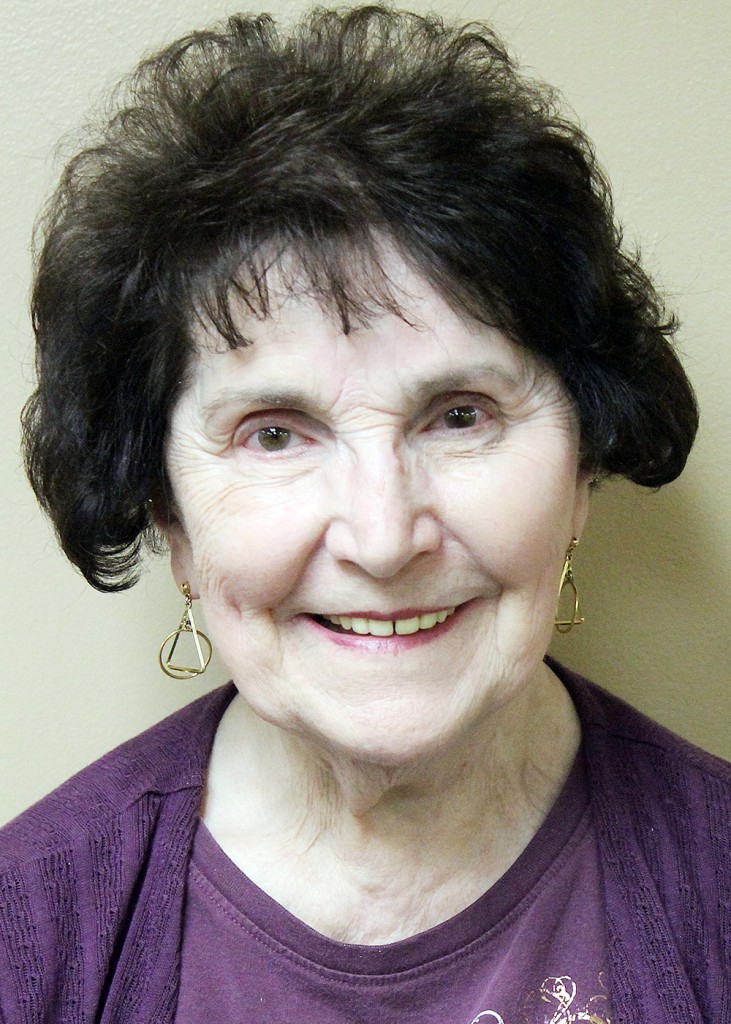 Dolores Kaliebe
Dolores Kaliebe is a newer member of the Shawano Area Writers. She comes from a small village in Fond du Lac County. Rosendale was where she was born and grew up, first on a farm and then in the village.
When Dolores graduated from high school many years ago, she was employed as a bookkeeper in Ripon, and that was the beginning of a long career in the bookkeeping field. When Dolores married, she came to Shawano with her new husband and stayed home for a time. After having children, she went back to work. When her husband changed employers, she moved from Shawano to Stevens Point, and then to Delavan. She continued working part-time for employers in each town.
When Dolores' husband passed away, her youngest son was still living at home, and she asked him where they should move to. He was the only one of Dolores' children born in Shawano, and he wanted to return, as all of his friends—and Dolores' adult friends—were there. When Dolores and her son returned to Shawano, she found part-time work, followed by full-time work, in the bookkeeping field again.
During this time, Dolores was interested in family history and completed genealogies (as far as she could go right now) on both her father and mother's families and self-published them. She currently keeps up with additions and deletions as they happen.
Dolores joined the Writers group at the suggestion of her neighbor and has been concentrating on writing mostly from memories of past events and also current things that happen in her life. Some of Dolores' writing has been published in The Country Today newspaper.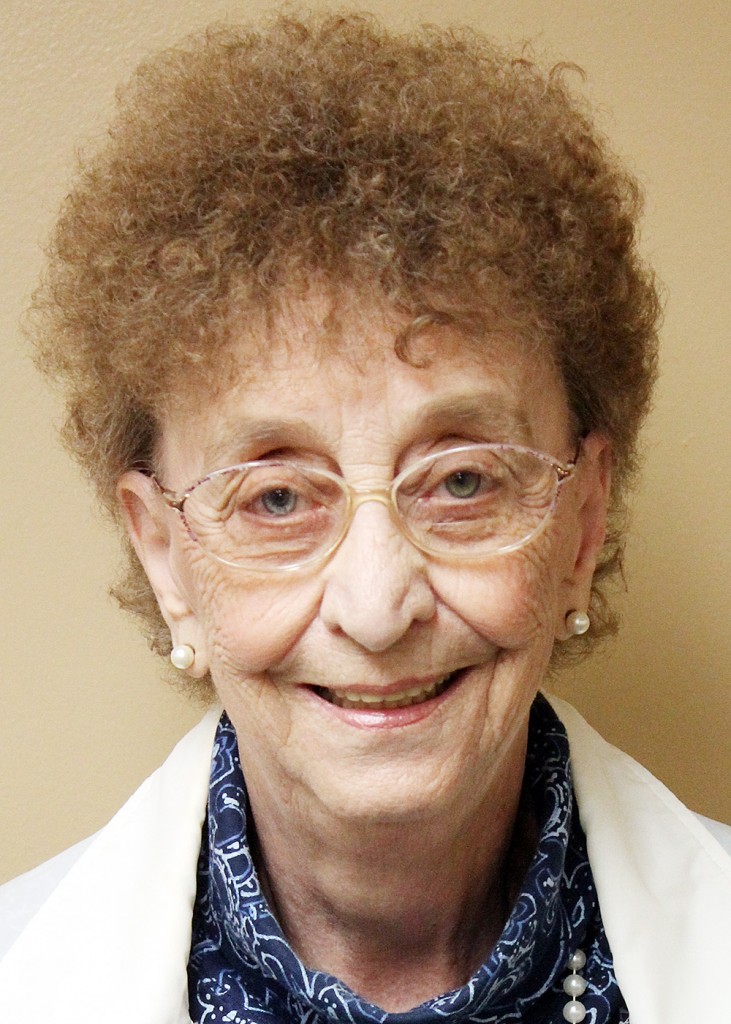 Marcie Leitzke
Marcie Leitzke is a founding member of the Shawano Area Writers. She is also a lifetime member of the Wisconsin Fellowship of Poets.
Marcie has published five books of poetry, as well as the books According to Matthew and Early 1900 Pantry Recipes. She has also been accepted to be in the 2014 Wisconsin Poets calendar.
Marcie writes a monthly column for The Shawano Leader, as well as a bi-monthly column in Engines and Engineers magazine.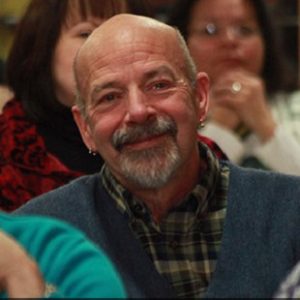 Dennis Vickers
Like bears and Sasquatch, Dennis Vickers lives in the north woods. He teaches philosophy and creative writing at the College of Menominee Nation. When he's not doing that, he holds up in a river cottage and writes quirky stories rendered in literary prose, like a carnival barker dressed up for the opera. His writing conviction? Truth is best told through fiction. Also, lies are best told through nonfiction, but he doesn't do that. With fiction, the story can be about anything so long as it has the stuff of life in it. The stuff of life – that's the difficulty; that's where the fun lies.
His published works include:
Witless: Rural communities clash in 18th Century Wisconsin.
Bluehart: Life story of fictional blues accordion player.
Second Virtue: Courage — where it comes from and where it goes.
Adam's Apple: Life story of congressman who…Well, you know what congressmen do.
Passing through Paradise: Narrative collage mixes quest story, love story, satyr play.
Between the Shadow and the Soul: Love and lust, or maybe the other way.
Mikawadizi Storms: Open pit mine vs. pristine forest. You decide.
Double Exposures: Collection of short stories, some realism, all magical.
Only Breath: Ghost story wrapped in mystery wrapped in waxed paper.
Only Words: Fairy-tale quest (lost love) story set in Neolithic Europe, narrated by the very words who appear in the story.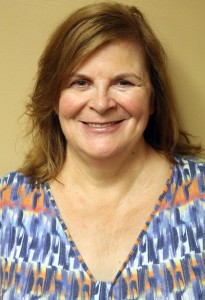 Barb King
After 42 years of teaching, Barb King is finally retired and can devote time to her love of writing. She had a short story entitled "Fluffy" published in Cats magazine. It's about a stray cat that shows up when a little girl is going through cancer treatments and then leaves when she passes.
Barb's second published short story was in Country Woman.  It takes place during the Depression Era, and a farm wife spends her family's last dollar on the chance to win $100.
Barb also had a short story published in Chicken Soup for the Soul Christmas Treasury for Kids. It was entitled "The Strange Package," and tells Barb's story of receiving a soiled envelope with her Christmas present at our Christmas program.
Barb doesn't have a particular genre she likes to work with.  She is editing a picture book and a preteen book she's written, plus she is working on a caregiver's guide to traumatic brain injury based on her experiences. Barb says she just needs to write.
Terra L. Fletcher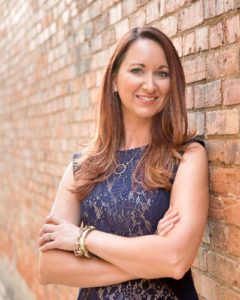 Terra L. Fletcher, professional speaker and writer, has a decade of experience in business development and marketing. She has presented 120+ workshops, panels, and classes on communication. Terra was awarded Entrepreneur of the Year in 2012 by the Shawano Country Chamber of Commerce. Terra has trained the Wisconsin Library Association, National Association of Tax Professionals, the American Counseling Association, Prevea Health, the National Association of Broadcasters, and Georgia Pacific. She reads the back of every package, doesn't fast-forward previews, and goes to the beach as much as possible. Much to the chagrin of those around her, she spots typos and grammatical errors from a mile away.
Fletcher's work can be found around the web. She writes for local and regional business publications. Fletcher hopes to complete a non-fiction communication book in 2018.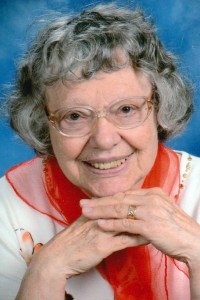 Irma Timmons-Arndt
Irma Timmons-Arndt was born in Indianapolis on July 25, 1929. She lived on an old-time suburban with a farm behind and an inter-urban in front. Living on a copious dead- end, she played touch football with the boys and solo volley ball with her toy Spitz and the garage roof. She studied toe, tap and ballet with a free WPA dance teacher and starred in a performance at the outdoor Garfield Park amphitheater.
As a child she had a hard time going to sleep and her mother said, "Tell yourself a story." In the summer the family would lie out under the stars on a blanket and one member would start a "Made-up" story and the next would add on to it until everybody had their chance to finish it. In music school Irma and her attic-sharing roommate would do the same thing. Thus, her love of a story.
In 2004 Irma won the award for best personal narrative at the Aestival Festival.
As partner in the Staff of Life Christian book and health food store she wrote a natural foods column for the Shawano Leader for seven years.
Irma has written and produced ten Easter musical dramas at the United Methodist Church, the Community Hall and the Crescent Pitcher Show.
She has given 38 original programs which consist of an extemporaneous narrative completed by voice and violin.
Irma was married to Mel Timmons for 57 years. They have a son with tuberous sclerosis and as a response she earned a Master's from Stout in rehabilitation. Stout published her Master's thesis. An attorney daughter lives in Atlanta, Georgia. Another is a media specialist in Dallas. After two years of widowhood, Irma married Ralph Arndt, a nine-year Navy veteran who did danger-filled electrical construction work as a civilian. Ralph died of cancer in 2013.
Irma resides outside Shawano with her dog, BoJangles, a fluffy Welsh Corgi.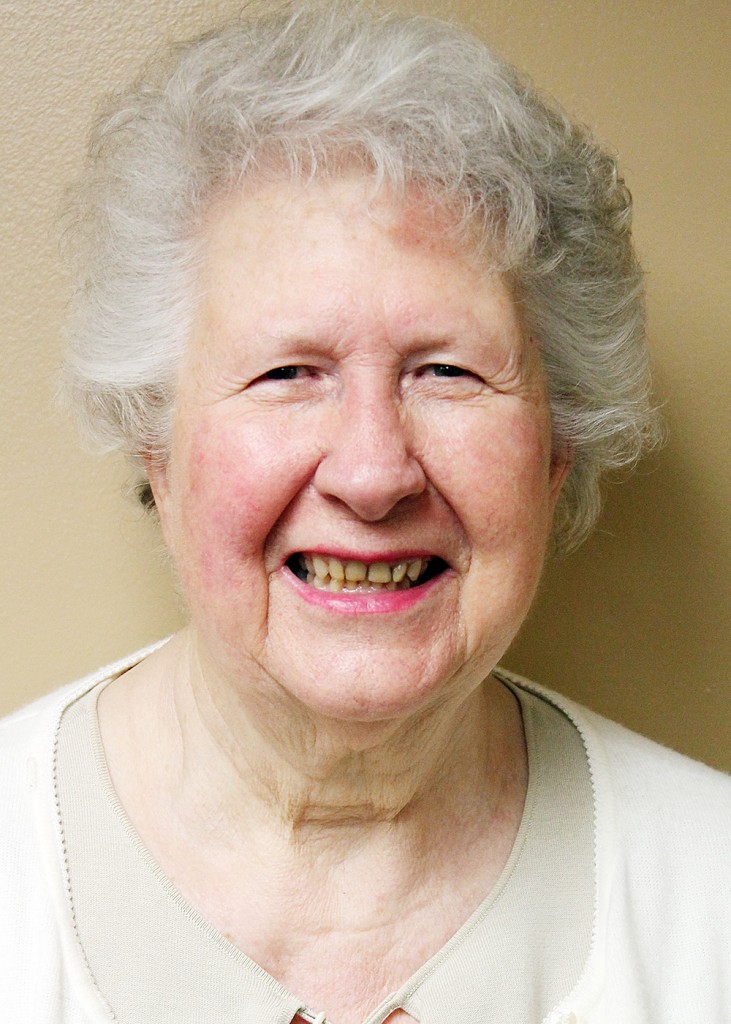 Carol Schlehlein
Carol Schlehlein currently lives in Marinette, Wis. She was born in Milwaukee in April 1932. She married the first time in 1950 and had three children, which she raised alone. In 1986, she married her present husband and moved to Florida where they resided until 2006, when they moved back to Wisconsin.
Carol has been writing since high school days and saved much of what she wrote until she retired and could work on the old, as well as new material. She writes fiction, non-fiction and poetry and has been published five times. She is presently working on an update of her family history, dating back to 1900.
Twilla Beyer
Twilla Beyer retired from factory work after 25 years. Twilla attended Clintonville High School and then took a year course in printing at Fox Valley Technical Institute in Appleton. While she attended a writers course in high school, she entered a poem that was published. Twilla lives in New London.