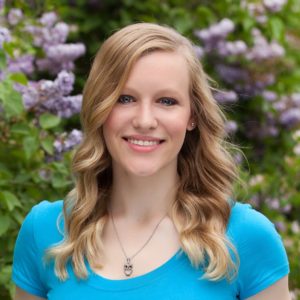 Shawano Area Writers are pleased to announce that Alicia Rades, whose debut novel Fire in Frost has been downloaded by more than 100,000 readers, is scheduled to deliver the keynote address at the 2017 George Putz Memorial Student Writing Contest awards ceremony. Fire in Frost won a B.R.A.G. Medallion award and in 2015 was one of the Readfree.ly top 50 indie books to read. Rades writes for young adults with a love for supernatural stories set in the modern world. Her degree in communications features an emphasis on professional writing.
The awards ceremony will recognize young Shawano and Menominee county writers for their works of poetry, fiction, or nonfiction on Saturday, April 29th, at the Mielke Arts Center in Shawano. The program is scheduled to begin at 9:00 a.m.
Serving as master of ceremonies will be Nancy Smith, Executive Director of the Shawano Country Chamber of Commerce.
Judges for the contest were from outside of Shawano and Menominee counties. Recognition includes 1st, 2nd, or 3rd place and honorable mention in each of three grade groups: 1-4, 5-8, and 9-12, along with cash prizes. Winning writers receive a Certificate of Achievement as a reward for their time and work.
This year's winners will be recognized on the Shawano Area Writers' website www.shawanoareawriters.org. Direct questions to John Mutter, Jr., at 715-524-4520.